Manipulating Large Molecule Files
Problem
You want to manipulate large molecule files.
Ingredients
OEChem TK - cheminformatics toolkit

OEMedChem TK - cheminformatics toolkit (used in the molecule sorting example)
Difficulty Level


Solution
This recipe discusses several examples that handle large molecule files:
All solutions presented here utilize the OEMolDatabase class that provides fast read-only random access to molecular file formats that are readable by OEChem TK.
Hint
The usage of OEMolDatabase is highly recommended when:
You want to manipulate molecule files without parsing the molecules.

You want to access molecules in a file randomly.

You want to handle a large set of molecules that can not be held in memory all at once.
Discussion
The above examples perform various tasks of manipulating molecule files. Most of the scripts described here do no actually require fully parsing the molecules. The OEMolDatabase class was implemented for the purpose of performing these kind of operations very rapidly. Figure 1 illustrates the performance improvement that can be achieved when using molecule databases.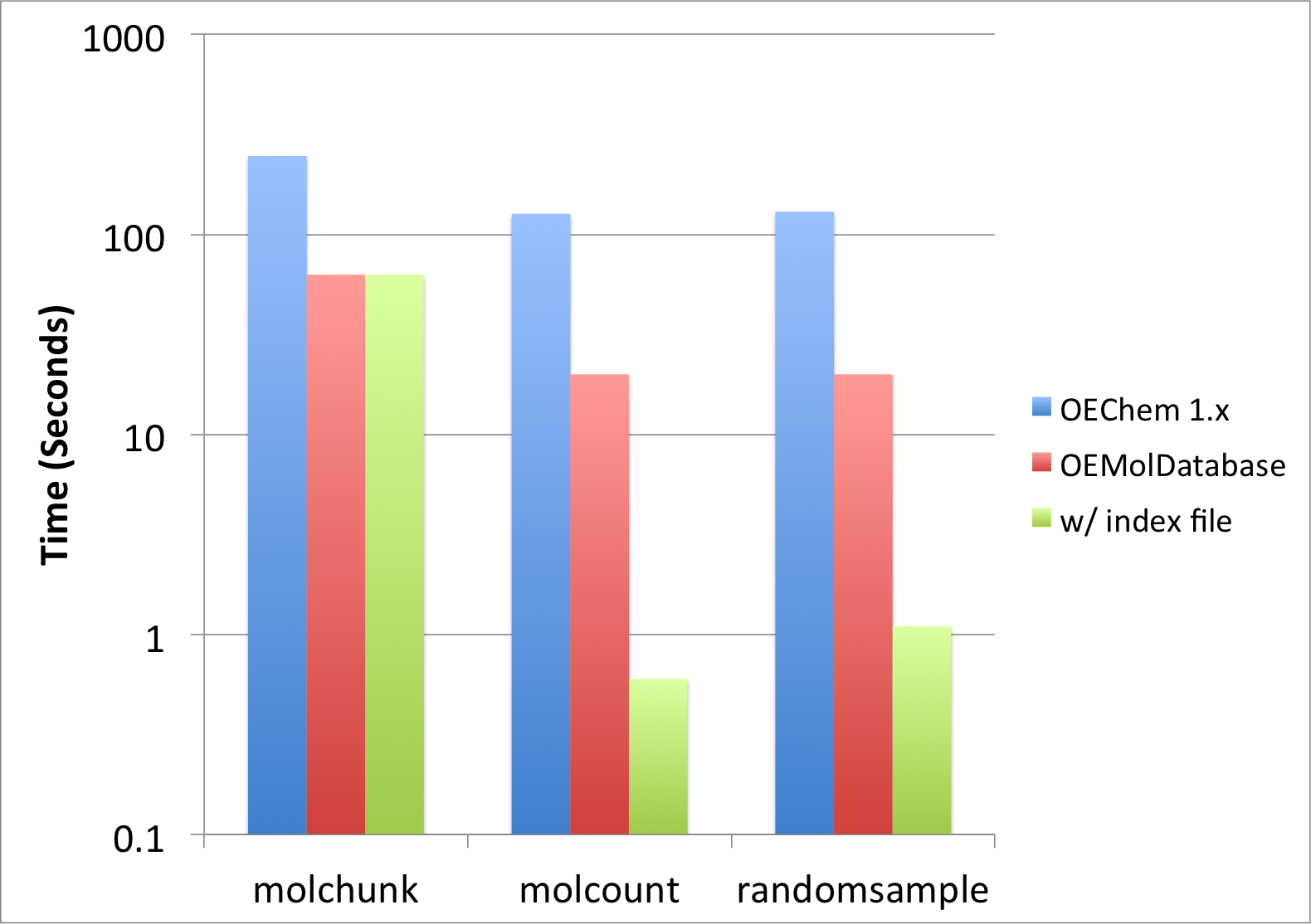 The molecule file drugs.sdf (containing only 6 molecules) used in this recipe to show the usage of the examples does not illustrate how awesome and powerful molecule databases are.
See also in Python documentation
See also in OEChem TK manual
Theory
API
See also in OEMedChem TK manual
API