Save CNS/X-plor
CNS/X-Plor dictionaries consists of two files for each residue dictionary created. A .par or parameter file and a .top or topology file. AFITT creates a new dictionary for each unknown, non covalently bound residue.
To view the files prior to saving, click on the PAR/TOP tab as seen in Figure: Saving CNS/X-Plor dictionaries and then select the residue of interest.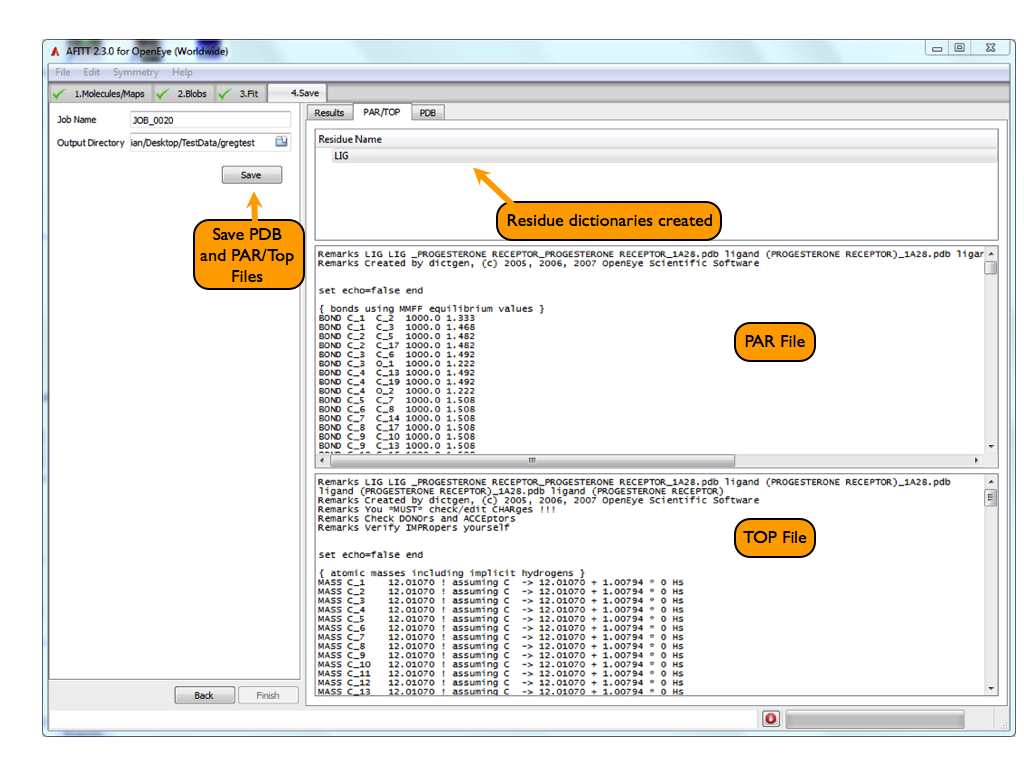 Note
PAR and TOP files can be edited in the supplied editor prior to saving.
Note
Currently AFITT does not support automatically running CNS/X-plor refinements.