Omega TK: Macrocycle
A new distance geometry-based, conformational space-sampling method has been added to Omega TK as a preliminary API. This approach opens up a new avenue for exploring conformer ensembles in Omega TK. Although the distance geometry-based sampling is slower than the traditional torsion driving-based approach, it works substantially better for ensemble generation of macrocyclic molecules. This sampling method can also be applied to linear and small ring-containing molecules.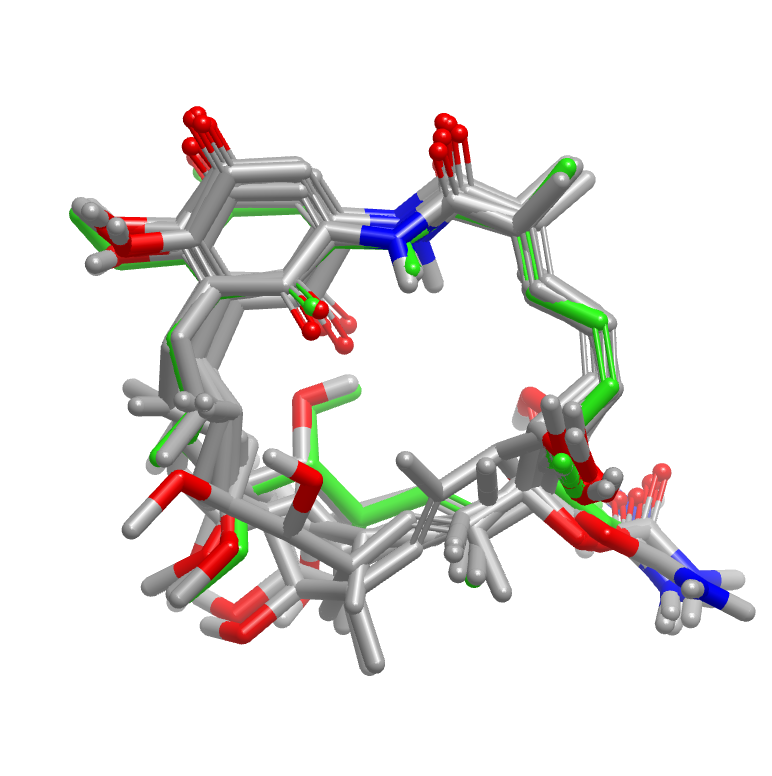 FastROCS TK: C++ and Java Support
Previously, FastROCS TK was available only in Python. This release extends support to C++ and Java. All classes, functions, and constants are wrapped and available for use. Several example scripts now have C++ and Java versions to showcase FastROCS TK functionalities. Additionally, users running FastROCS TK on Tesla GPUs will see a 10-30% speed-up over the previous version, depending on the system.
Quacpac TK: Tautomers
This release adds several improvements to the tautomer functionality in Quacpac TK. Tautomer handling in molecular modeling and cheminformatics usually includes three important functions:
Generating a canonical protomer representation for duplicate-free storage
Generating a single tautomer suitable for visualization by chemists and modelers
Generating an ensemble of aqueous-phase tautomers suitable for molecular modeling
This release provides new API to cover each of these use-cases. The algorithm has also been improved to handle memory usage when a large number of possible tautomeric forms are present.