3D Modeling page¶
The 3D Modeling page allows users to manipulate structures in 3D. This is an early version, providing just a few of planned features. It includes the perception of protein and ligand interactions as well as editing facilities for ligands in the context of the active site.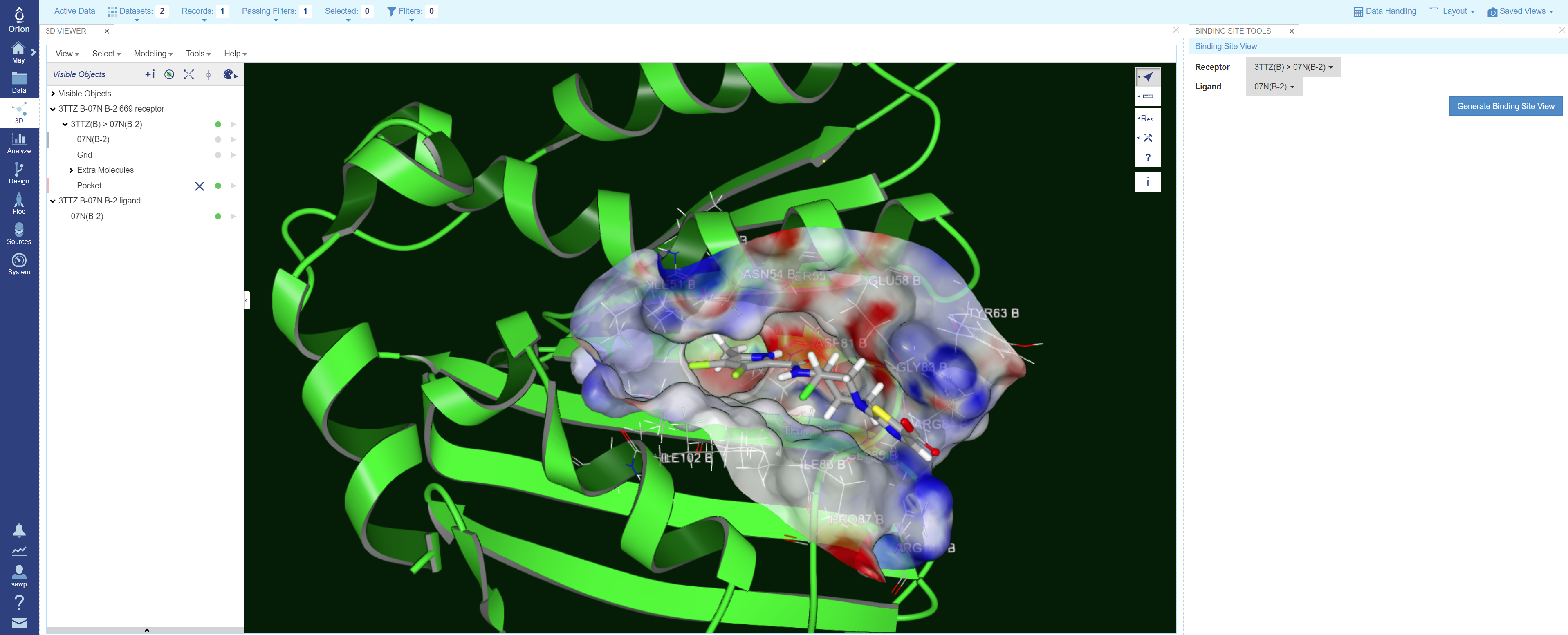 ¶
Name
Description
3D Viewer
Displays 3D structures of small molecules and receptors.
The Side Toolbar

Allows users to change mouse map modes, switch to distance measurement mode, change the residue selection model, access tools

for, e.g. changing preferences, taking a screenshot, and toggling screen to fullscreen.

Visible Objects List
Displays structures that are currently marked as "active".
Styling
Allows users to render structures using different color schemes and styles.
Structure Rating
Allows users to rate a structure on a 1 - 5 scale by hovering over the Rating icon next to each structure.
Annotations
Allows users to add an annotation to a structure by hovering over the Notes icon next to each structure.
Structure Editing
Allows users to edit a structure by clicking the Side Arrow next to each structure, then selecting the Pencil icon.
Binding Site View
Allows users to generate the binding site of a selected receptor using a cocrystallized ligand as the site marker.
Hint
Selected objects are listed in the Visible Objects sublist at the top of the parent Active Objects list. Selecting any or all objects from this list places them in the Selected bucket list.