Orion¶
Orion is our reimagining of computational drug discovery and design powered by the cloud. It includes all of OpenEye's software, extensive tools for data visualization, useful data sources and task-oriented workflows, all in a robust, scalable, cloud environment.
To get started, enter your username and password, and then click "Log in".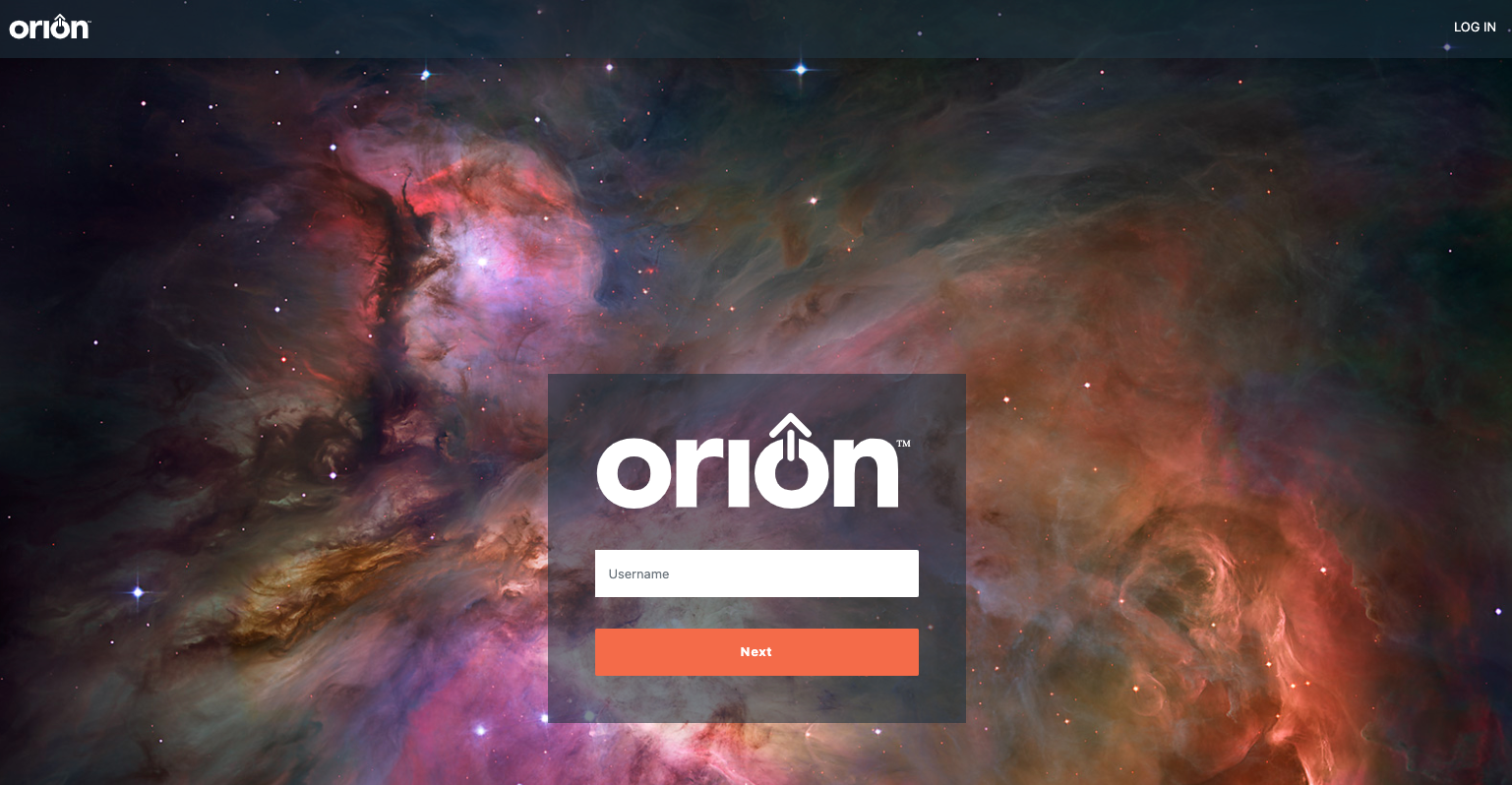 Hint
If you forget your password, click "Forgot password?" link, enter your username or email address, and then click "Reset password".
On successful login, you will see the Orion Home page.