Property Filters¶

pKa and Temperature¶
The property filters below the query molecule depiction allow for filtering of the results that are displayed. Checking the "pKa Range" check box and setting the range sliders will limit the results displayed to only those measurements which fall within that range; likewise the "Temp Range" check box will also filter out measurements that do not fall between the provided ranges. The ranges can be set by either moving the range sliders or entering the desired numeric values in the spin boxes. The pKa filter range is limited between 0 and 14, the temperature filter range is limited from 0 and 50. Although there may be some data points that fall beyond these ranges these endpoints were chosen to allow for the maximum filter granularity of the vast majority of the data.
Ionization Types¶
By checking a subset of Acids, Bases, and Excited the results can be limited to showing measurements which have been assigned as falling into one of these categories.
Quality Minimum¶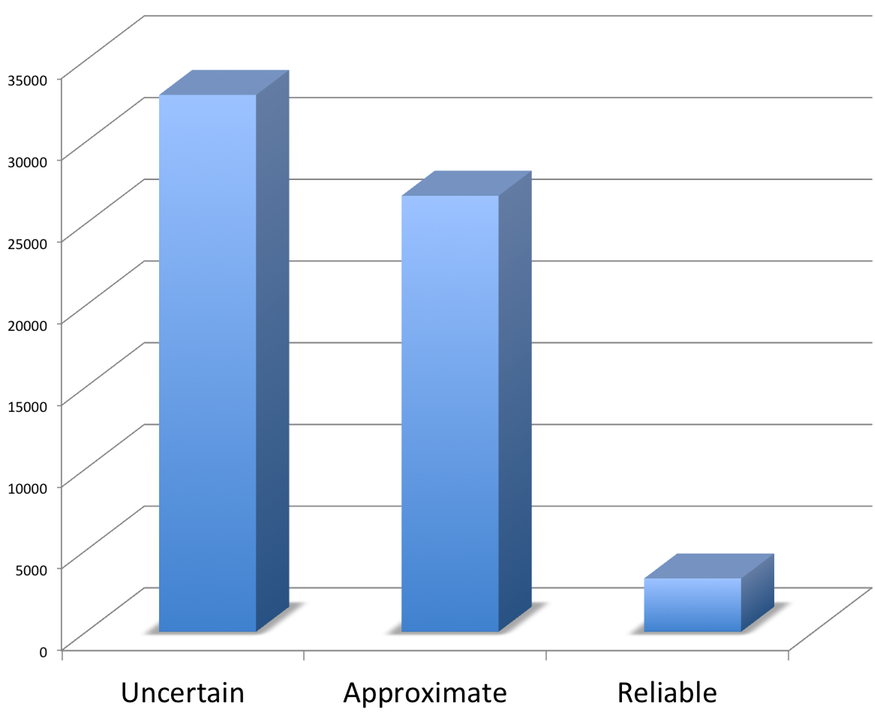 The data has been annotated based upon the author's assessment of quality, and the radio buttons allow for limiting the displayed results. There are a great deal more measurements on the lower end of the quality scale, so if ever it seems that the results list does not contain molecules that you believe should be there it helps to lower this threshold to hit upon a greater set of molecules.